This time no English Transaltion but you can always use the Google Translator(see sidebar)
Jeetje, viel net helemaal van mij stoel!! Een kaartje af in nog geen uur denk ik. Oké , had de achtergrond vorige week al gemaakt op de Gelliplate, mijn echte eerste Gelli Plate achtergrond. Wilde hem eerst weggooien omdat ik hem mislukt vond maar toen ik vanavond mijn hobbykamer op wilde ruimte ben ik er toch voor gegaan. Ik had nl ook vandaag deze gave stempel van Carabelle Studio binnen gekregen. Een beetje jammer is is dat de afdruk niet helemaal goed is gegaan, pak volgende keer toch Versafine black.
Ja, wat kan ik hierover nog meer vertellen, weinig eigenlijk. Weet niet meer welke kleuren verf en stencils ik heb gebruikt maar dat is ook niet te doen als je aan de gang gaat.
Wil even speciaal Alie Hoogeboezem bedanken voor het "duwtje in de rug".
de achtergrond hierboven heb ik dus gebruikt, alleen een kwartslag gedraaid.
Wist ook helemaal niet wat voor tekst ik hierbij wilde en eigenlijk had ik geen zin om daar lange over na te denken dus heb ik deze tekst maar op mijn Dymo apparaatje uitgeprint of hoe je dat ook noemt. Heb deze tekst trouwens ook in een stempel. Achteraf vind ik hem zowel bij de stempel passen als bij de tot stand koming van deze kaart.,
Hierbij laat ik het dan even, denk dat ik deze week verder niet meer kom met een kaartje want ik moet werken. Maar goed, deze stond ook niet in de planning.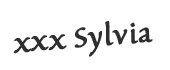 Impression Obession en Hero Arts komen bij Posthumus Amsterdam vandaan.